A world first: directly from our research and development department comes a high-speed door that is unique to EFAFLEX. The new EFA-SST®-Secure, has been certified according to DIN EN 1627 et seq, resistance class 4 (WK4). It opens and closes within seconds making it particularly suitable for sensitive security areas where every moment matters. An automatic locking mechanism ensures that you can feel secure after each closure.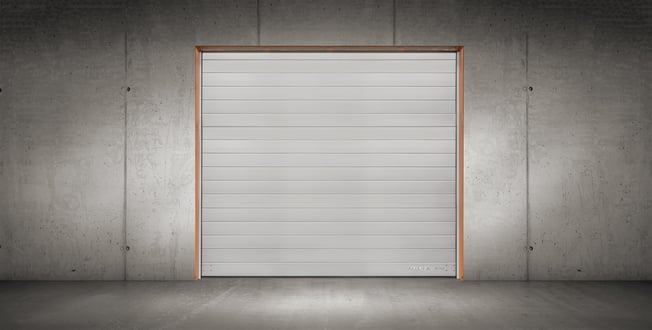 The new WK 4 certified high speed door

Securing you: the EFAPROTECT Series
Based on nearly 50 years of industry expertise and market knowledge, we have further developed the EFAPROTECT Series, which has been designed to provide extra protection to safeguard people, and assets. EFAFLEX already has 5 high-speed doors in this range, which are certified according to DIN EN 1627 et seq, resistance class 2 (WK2). We are constantly innovating our products in order to meet the changing requirements of the market and above all the needs of our customers. The introduction of a high-speed door of resistance class 4 (WK4) was the logical next step. The new EFA-SST®-Secure can withstand an attack by even experienced perpetrators when using heavy duty impact tools such as electric drills.
Protection against attacks and burglaries
Why are security doors necessary? All buildings that have external exposure or exits such as windows or doors, have a weak or more vulnerable point where access can be gained at the moment of inadequate security or protection. In the worst case, this can happen faster than expected, as attackers are becoming more professionally equipped and well prepared. This our latest high-speed door solution will help protect human life and property against theft, vandalism or robbery. The door is designed for extreme demands. An automatic locking mechanism on both sides ensures that once the door is in the closed position, it cannot be lifted from outside, even with when put under considerable force, which makes it suitable for inclusion in complete security concepts:
"The requirements for security concepts are becoming increasingly stringent which is why we are particularly proud that our new high-speed door meets the criteria: A unique offer that is only available from EFAFLEX", says Project Manager Klaus Manlig.
Works in record speed
We know wherever security is important, speed of action makes a difference. That is why our new security door opens and closes in the shortest possible time: The EFA-SST®-Secure opens with a maximum speed of 1.0 m/s and closes with a speed of 0.6 m/s and durable enough to operate up to 250,000 load cycles per year.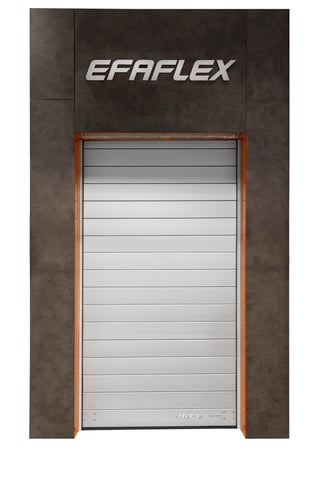 Individual security solutions
EFAFLEX doors are secure and fast. They are manufactured to the millimetre according to the customer's requirements. Thus, the new model EFA-SST®-Secure is suitable for fulfilling the security concepts of sensitive facilities and are ideal for the following sectors and environments including:
Banks

Government buildings

Military facilities

Cash-in-transit companies

Server rooms

Personal protection rooms

Ministries and consulates

Security checks

Police buildings
Those who require additional systems such as biometric authentication or control via apps can have them integrated. EFAFLEX is represented on all continents and in more than 50 countries. Your security is our top priority!

YouTube link: No chance for perpetrators